We will take you fishing, teach you how to fish, or even outfit your entire tackle room for you!
Instructional Fishing/rigging Days
Want to learn how to rig swordfish baits? Do you want to have someone review and adjust your trolling spread to help you target a certain species? Stop wasting your time and fuel wondering what you're doing wrong, and book us for a day to come show you how to do it right!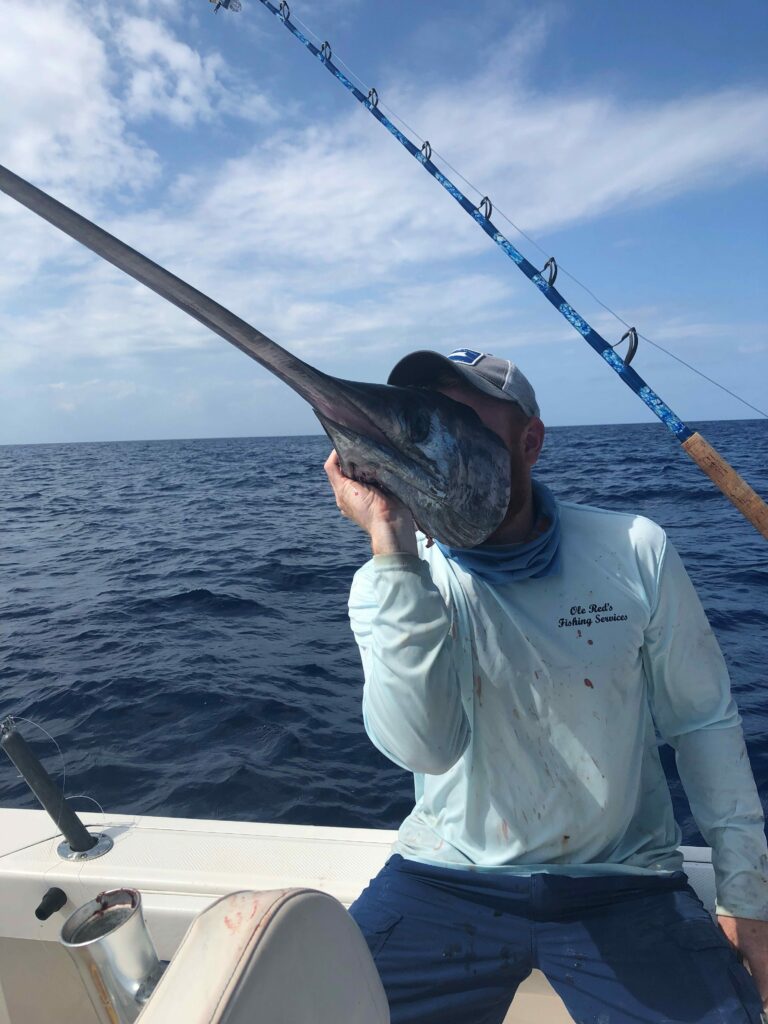 Fishing charters
Just need a Captain to drive the boat or a mate to do all the work so you can enjoy fishing? We can fish on your own boat until you're comfortable to go alone, or take you out on ours! Just bring anything you'd like to eat or drink, and we'll take care of the rest!
FISHING GEAR & TACKLE OUTFITTING
Want to be prepared to fish, but don't know where to start? Or are you just so busy that you need someone trustworthy to do your tackle shopping for you? Give us a call! Depending on what you'd like to be prepared to fish for, we can outfit your boat or tackle room with everything you need. Just call us the "concierge" of fishing! We can even show you how to properly rig and use it all when you're ready to fish!

Call Ole Red's Fishing Services today at 561-307-3986!